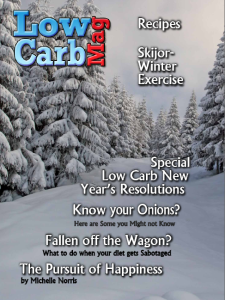 Here's our first edition of Low Carb Mag for the year 2014. Have a happy new and healthy year everyone!!!
Google+
Tagged with: diet • exercise • low carb • low carb diet • natural health • nutrition • physical activity • Weight Loss
Filed under: General Health • Low carb diet • Weight Loss
Like this post? Subscribe to my RSS feed and get loads more!