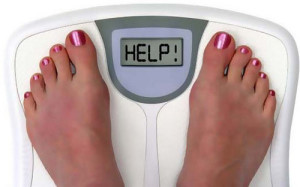 At some point during the Low Carb weight loss journey, nearly everyone experiences a slowing down or a halt in weight loss.
It's almost as if it's part of the right of passage, something that you just have to go through.
Well, first of all let me give you some good news and say that in many cases the slow down is avoidable and in all cases it is possible to overcome the stall, plateau or whatever else you want to call it.
In this three part series, I go over the most comprehensive list of things that can cause your weight loss to tail off and in the last part I'll give you three ways that you can use to bust a stall or plateau… Guaranteed!
First off, let's discuss exactly what a stall is and set some ground rules.
You can consider yourself in a stall if neither your weight, body measurements, nor body volume has not shown any change for a minimum of 4 weeks.  That said, if you have not had any change for two weeks, at least start the investigation process as to what may be the likely cause of the stall.  Quite simply, if it is something simple and you make changes that cause the weight and measurements to move in the right direction, then sooner is always better than later, particularly for your own encouragement.  And if it is something simple then why wait another two weeks?
That brings us to the first of the ground rules. Follow this link
Google+
Tagged with: body function • low carb diet • physical activity • Plateau • stalls • Weight Loss
Filed under: Low carb diet • Stalls and Plateaux • Weight Loss
Like this post? Subscribe to my RSS feed and get loads more!