Finding Activities
United States
IDEA Health & Fitness Association
10455 Pacific Centre Court
San Diego, CA 92121-4339
Phone:   800.999.4332, ext. 7
Fax:   858.535.8234
Outside the U.S. and Canada:
Phone:   858.535.8979, ext. 7
Email:   contact@ideafit.com
http://www.ideafit.com
Aerobics and Fitness Association of America
15250 Ventura Blvd.,
Suite 200,
Sherman Oaks,
CA 91403.
Phone: 1-877-YOUR-BODY (1-877-968-7263)
Mon-Fri 6:30am-6:30pm Sat 7am-1pm PST
email: see contact form on website
http://www.afaa.com/
The NFTA, The Natural Fitness Trainers Association
P.O. Box 49874, Athens, GA 30606-9998.
Phone 1-(706)623-3671. Weekdays, 11AM-4PM, EST.
email: Contact form on website
http://www.naturalfitnesstrainers.com
Canada
Many of the trainers associations are province based so you'll need to contact them directly.
CANADA
Toll Free (outside of the Greater Toronto Area): 1-800-667-5622
Local (within the GTA): (416) 493-3515
Fax: (416) 493-1756
email: info@canfitpro.com
http://www.canfitpro.com
Certified Professional Trainers Network (CPTN) Inc.
122 D'arcy Street
Toronto, Ontario
M5T 1K3
E-mail Address info@cptn.com
Phone Number (416) 979-1654
Fax Number (416) 979-1466
For more associations see http://www.canadianfitness.net/rescen.html
If you want up to find a trainer near you- you will find the local school or collage a good place to start. Otherwise see…
Can-Fit-Pro
110-255 Consumers Road
Toronto, ON
M2J 1R4
United Kingdom
The BBC is partnering with many organizations to put on many physical activities in the countryside.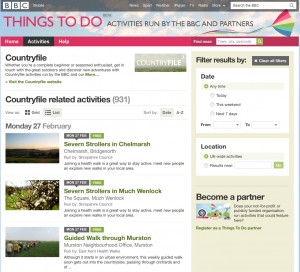 National Register of Personal Trainers
NRPT.co.uk
4 Bradbury Road
Newnham
Northants NN11 3HD
Tel no: 0844 8484 644
http://www.nrpt.co.uk
email contact form on website
The Fitness Industry Association (FIA)
Castlewood House
77–91 New Oxford Street
London
WC1A 1PX
Tel: 020 7420 8560
Fax: 020 7420 8561  email:contact form on website
http://www.fia.org.uk
Australia
The ASC is one of the largest state back organisation going. It has a massive website that has so much info you can't actually find what you want.
It is probably best to ring them and ask for the info direct.
Failing that, your local school or collage will be able to point you in the right direction.
Australian Sports Commission
Leverrier Cres,
Bruce
ACT 2617 or
PO Box 176,
Belconnen
ACT 2616
Telephone: +61 02 6214 1111
Facsimile: +61 02 6251 2680
http://www.ausport.gov.au/
New Zealand
REP has the best website we've seen for ease of use and finding a trainer.
NZ Register of Exercise Professionals
PO Box 22-374,
Christchurch,
New Zealand
0800 554 499
(International callers dial +64-3-379-6139) 0800 248 348
(International callers dial +64-3-3777-778)
info@reps.org.nz
http://www.reps.org.nz
Other countries.
Try your local school or college first. Also many youth and community associations have links and contacts.
Google+