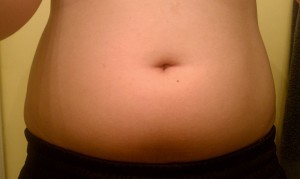 The community of bacteria and other organisms that lives in our intestinal tract — known as the gut microbiome — has co-evolved with us and can be considered asymbiotic partner helping us perform everyday functions, such as eating our lunch. In fact, we wouldn't be able to properly digest some of the foods we eat without the assistance of these bacteria. The microbiome also plays a role in our body's immune system and can be manipulated to help fight off infection. For example, we've been able to harness these bacteria for the treatment of C. difficile using a treatment called fecal microbiota transplant (which I wrote about in detail here).
Even though greater access to mass DNA sequencing technology and the emergence of bioinformatics has given us the ability to study the four pounds of microorganismsthat make up the microbiome in greater detail, there's still much more that we can learn about the body's "unsung organ."
This week at Digestive Disease Week (DDW), the world's largest gathering of physicians and researchers in the fields of gastroenterology, hepatology, endoscopy and gastrointestinal surgery, my colleagues and I came together to share new research about the microbiome that can potentially give patients with digestive diseases hope for new treatments.
Google+
Tagged with: digestion • digestive system • Probiotics
Filed under: Digestive system
Like this post? Subscribe to my RSS feed and get loads more!