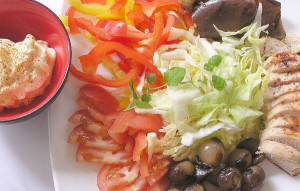 The low-carb, high-fat ketogenic diet can replace chemotherapy and radiation for even the deadliest of cancers, said Dr. Thomas Seyfried, a leading cancer researcher and professor at Boston College.
In an exclusive interview, Dr. Seyfried discussed why the ketogenic diet has not been embraced by the medical community to treat cancer despite its proven track record both clinically and anecdotally.
"The reason why the ketogenic diet is not being prescribed to treat cancer is purely economical," said Dr. Seyfried, author of Cancer as a Metabolic Disease. "Cancer is big business. There are more people making a living off cancer than there are dying of it."
Google+
Tagged with: low carb diet • nutrition
Filed under: Low carb diet
Like this post? Subscribe to my RSS feed and get loads more!