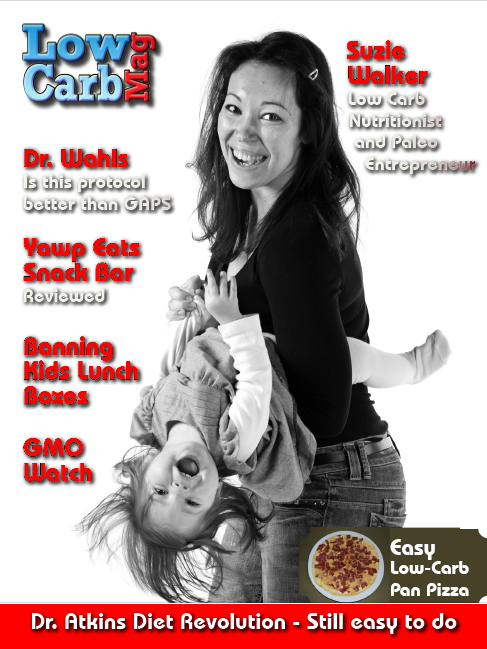 This month we have a super interview with Paleo entrepreneur Susie Walker. I mentioned going back to school earlier well here's a story where we've got more government interference in what we feed our children – this time in the shape of what goes in their lunch boxes – that is if we are allowed to give them lunch boxes .
We revisit the Dr Atkins Diet Revolution .
And find out from Dr Terry Wahls how her protocol might be better than the GAPS diet for people with health problems such as MS and Alzheimer's . We also review one of our favourite products – YAWP snack bars. And start a new series where we tell you about products that we love .
Plus all our wonderful step-by-step recipes and so much more .
Please do enjoy this months magazine.
All the very best,
Mark
Google+
Tagged with: exercise • low carb diet • Weight Loss
Filed under: Low carb diet
Like this post? Subscribe to my RSS feed and get loads more!