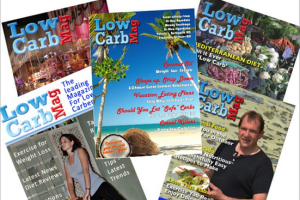 In each Stunning Edition of Low Carb Mag You Get…
Entertaining articles and tips on low carb dieting, natural health, exercise, and nutrition.
Up to date science and strategies for what's working now and what has been working for low carbers for decades.
Interactive and stunningly laid-out content.
Exclusive videos and information from international experts.

Mouth-watering low carb recipes with photos and our famous step by step instructions.
The free magazine you receive will be stuffed with information that you can use today.
Get Your Copy of the Worlds Favorite FREE Low Carb Mag Now!
Google+
Tagged with: low carb diet • magazine • publication
Filed under: Fat Loss • Low carb diet
Like this post? Subscribe to my RSS feed and get loads more!