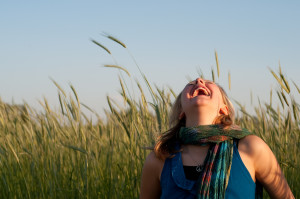 For most people, there is typically one main motivator for wanting to get in shape for the warmer weather months — they want to fit into the smaller, more revealing clothing of the season. Whether it's a new swimsuit they'd like to purchase in a smaller size or they just want last year's shorts to fit more comfortably, getting a beach-ready body can often seem unattainable.
But summer boasts an abundance of outdoor activities that take away the "chore" of getting in shape. Focus on the fun of the season, and before you know it, you will be fitting into your favorite summer wardrobe staples.
When the weather warms up and spending hours at the gym sounds less appealing, give a few of these fun activities a try.
Google+
Tagged with: exercise • physical activity
Filed under: Exercise
Like this post? Subscribe to my RSS feed and get loads more!