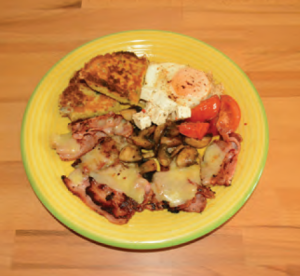 Hash Browns are one of those things that are denied to us as low carbers as they are so high in carbohydrates – around about 40 g each. However, after much persuasion I have been encouraged to release one of my favourite recipes for a low carb version of a hash brown that only has one and a half grams of carbohydrates. The other nice thing about these is the slightly sweet coconut flavour which goes so nicely when when dipped in your fried egg.
Google+
Tagged with: low carb • low carb diet
Filed under: Recipe
Like this post? Subscribe to my RSS feed and get loads more!