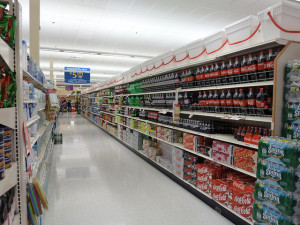 Soft drinks may cause young children to become aggressive and develop attention problems, according to a study published in The Journal of Pediatrics.
Researchers from the Mailman School of Public Health at Columbia University, the University of Vermont and Harvard School of Public Health, studied around 3,000 children aged 5.
All children were enrolled in the Fragile Families and Child Wellbeing study – a cohort study that follows mothers and children from 20 large cities in the US.
The researchers asked the mothers of the children to report their child's soft drink consumption. Their child's behavior in the 2 months prior to the study was reported through a "Child Behavior Checklist."
Just over 40% of the children consumed a minimum of one serving of soft drinks a day, while 4% consumed four or more soft drinks a day.
The study results found that any level of soft drink consumption was linked to higher levels of aggressive behavior, as well as more attention and withdrawal problems.
Google+
Tagged with: artificial sweetener • sugar • sugars
Filed under: Artificial Sweeteners • Sugars
Like this post? Subscribe to my RSS feed and get loads more!