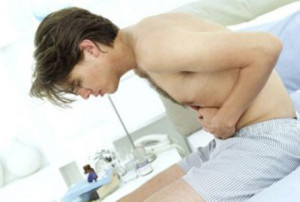 The Auckland woman has been suffering from the debilitating bowel disease for the past 20 years. But now she says food is her medicine.
"This is a Mediterranean diet and it's helped from the point of view of reducing symptoms of Crohn's. My husband just can't believe the difference. I have more energy than him now!"
It's all thanks to technology developed by a group of University of Auckland researchers who believe certain health conditions can be controlled by diet.
"I'd know that having two copies of the T are really going to have trouble controlling their weight," says Dr Lynn Ferguson.
Dr Ferguson says while you can't change the structure of your genes, you can switch them on and off with specific food.
Google+
Tagged with: digestive system • low carb • low carb diet
Filed under: Diet • Low carb diet
Like this post? Subscribe to my RSS feed and get loads more!