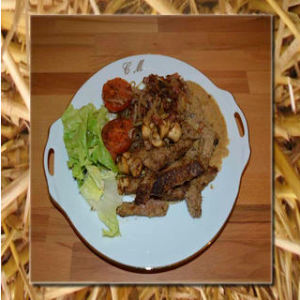 The consumption of organ meats has fallen out of favor in the West, which may be a mixed blessing. Liver, kidney, heart and other animal organs from organically raised, grass-fed animals are some of the most nutrient-rich foods you can eat.
Unfortunately, that's not how most food animals are raised these days. In today's world of high calorie/high carbohydrate but low nutrient foods, most people would benefit greatly from adding these superfoods back into their diet.
However, I advise against eating organ meats from animals raised in confined animal feeding operations (CAFOs). The diets, veterinary drugs and living conditions of such animals are not likely to result in healthy organs, so be sure to find out where the organs came from, should you decide to pick some up at your local grocer.
Many traditional cultures and their medicine men—including Native Americans—believe that eating the organs from a healthy animal supports the organs of the eater.
For example, a traditional way of treating a person with a weak heart was to feed the person the heart of a healthy animal. Similarly, eating the brains of a healthy animal was believed to support clear thinking, and animal kidneys were fed to people suffering from urinary maladies.
There are countless reports about the success of these types of traditional practices. We can thank Dr. Weston A. Price for an enormous body of research about the health benefits of traditional diets.
Google+
Tagged with: diet • food choices • low carb
Filed under: High Protein Diet • Low carb
Like this post? Subscribe to my RSS feed and get loads more!