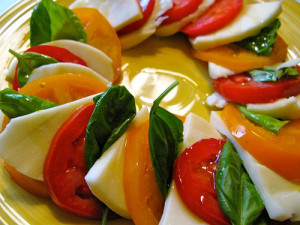 The combination of olive oil and leafy salad or vegetables is what gives the Mediterranean diet its healthy edge, say scientists.
When these two food groups come together they form nitro fatty acids which lower blood pressure, they told PNAS journal.
The unsaturated fat in olive oil joins forces with the nitrite in the vegetables, the study of mice suggests.
Google+
Tagged with: food choices • natural health • nutrition
Filed under: Natural food • Nutrition
Like this post? Subscribe to my RSS feed and get loads more!